CHRISTIAN POETRY
Christian poetry is any poem that contains Christian teachings, themes or references.
Christian poetry acknowledges the sacrifice Jesus made to save our souls.
These poems offer us words of comfort and wisdom in times of need, encouragement when we are afraid, and hope for a better tomorrow.
Life Lessons
We all have days when we feel we can't survive.
Sometimes dreams are shattered.
Friendships may fall apart.
Love ones may hurt us.
Finances may worry us.
Sickness may overtake us.
But, God will always be there to guide us
through even the toughest of times.
Never lose faith.
Hold on to hope.
Trust in God always.
Amen
Free Christian Poems
You will find a wide selection of Christian Poems at Poem4Today. Poetry is an excellent way of voicing your thoughts and feelings.
You may wish to use a poem for your own meditation, during a Sunday church service or as something to express your Christian faith.
Here's some simple poems about God and faith:-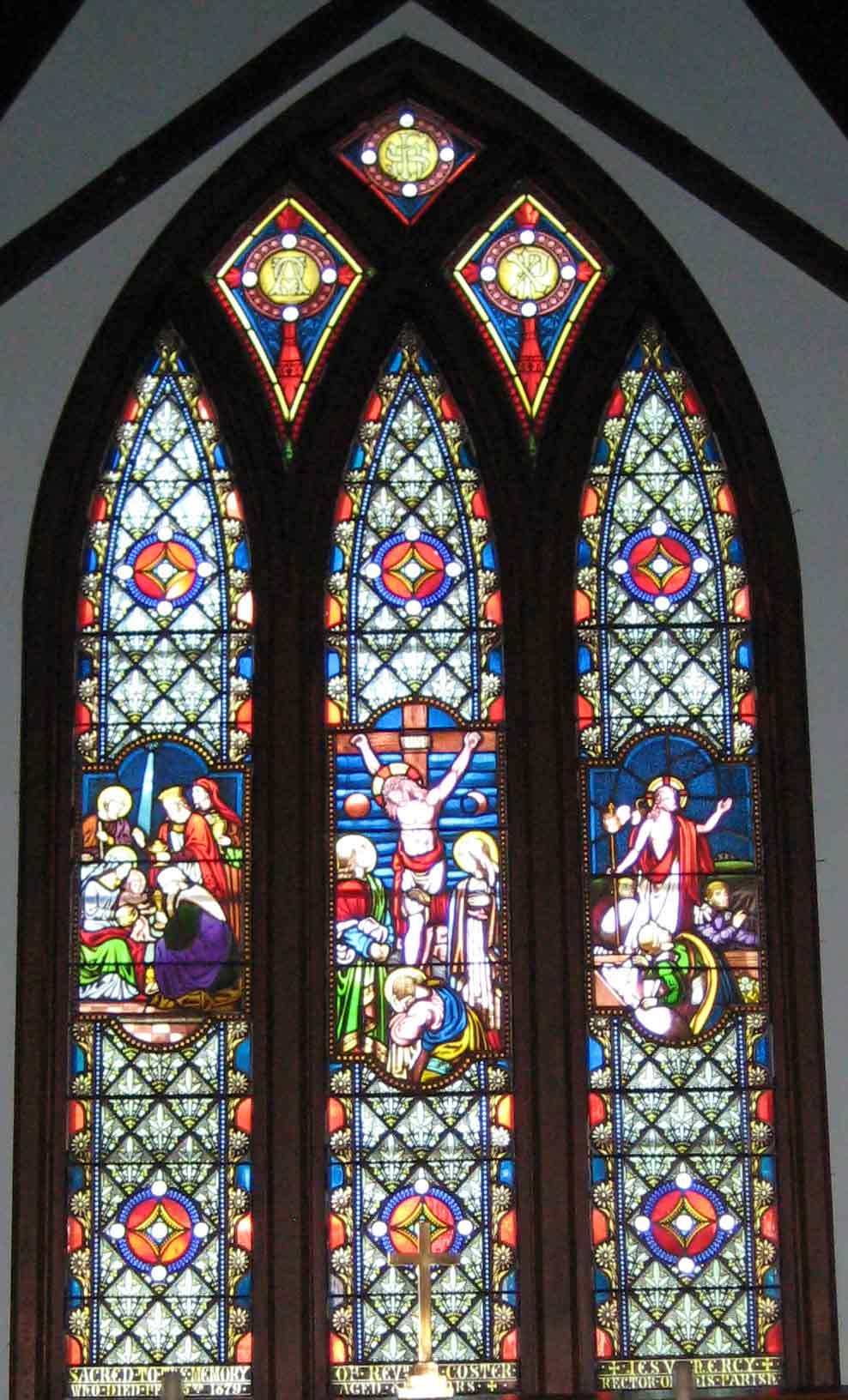 Christian Poem: You're Always There for Me
When the world comes crashing in
And chaos rules my mind,
I turn my heart to you, Lord,
And pure, sweet peace I find.

You lift me out of trouble
You comfort me in pain;
You nourish, heal and cleanse me,
Like cool, refreshing rain.

In times of joy and bliss,
When things are going right,
You lift me even higher,
And fill me with delight.
You listen to my prayers;
You hear my every plea;
I'm safe because I know
You're always there for me.
Joanna Fuchs
I pray that happiness be at your door. May it knock early, stay late and leave the gift of God's peace, love, joy, and good health behind.
Just going to church doesn't make you a Christian any more than standing in your garage makes you a car. ~ G.K. Chesterton.
A sacrifice to be real must cost, must hurt, must empty ourselves.
The fruit of silence is prayer,
the fruit of prayer is faith,
the fruit of faith is love,
the fruit of love is service
the fruit of service is peace.
~ Mother Teresa
God
When I am alone, God is my comforter.
When I am nothing, God is my everything.
When I am sad and lonely, God is my song and joy.
When I am weak and helpless, God is my strength.
Amen
Today's Prayer
Where there is love, there is life.
Where there is life, there is hope.
Where there is hope, there is faith.
Where there is faith, miracles happen.
Where there is peace, there is God.
And when you have God, you have everything.
Amen
Christian Prayer, Letting Go
Forgive me Lord, for these Thy gifts,
were taken quite for granted.
My harvest could have been so full,
if seeds of faith I'd planted.

Instead, I spent time wishing
for the things that I had lost,
when all the while you held for me,
more blessings at no cost.

You waited oh so patiently,
for me to just let go,
so there'd be room inside my heart,
to feel your blessings flow.

I never thought I'd say it Lord, but
"thank you" for this thorn.
It brought me to my
knees in prayer, where
hope and faith
were born!
~ Barbara D. MacAdam
Santa's Prayer
My dear precious Jesus, I did not mean to take your place,
I only bring toys and things and you bring love and grace.
People give me lists of wishes and hope that they came true;
But you hear prayers of the heart and promise your will to do.
Children try to be good and not to cry when I am coming to town;
But you love them unconditionally and that love will abound.
I leave only a bag of toys and temporary joy for a season;
But you leave a heart of love, full of purpose and reasons.
I have a lot of believers and what one might call fame;
But I never healed the blind or tried to help the lame.
I have rosy cheeks and a voice full of laughter;
But no nail—scarred hands or a promise of the hereafter.
You may find several of me in town or at a mall;
But there is only one omnipotent you, to answer a sinner's call.
And so, my dear precious Jesus, I kneel here to pray;
To worship and adore you on this, your holy birthday.
Happy New Year
Throughout the New Year, and each step of the way,
May Christ be your portion, your joy and your stay.
With God's precious precepts your daily delight
To lead and encourage in paths that are right.

"The Lord is my Shepherd," how precious the word!
He'll lead in green pastures, His promise is heard.
"Beside the still waters" - what comfort and rest!
What peace there is found upon Jesus' breast.

His "goodness and mercy," each day may you prove,
His comforting presence, His infinite love!
With richest compassions, each morning anew,
May multiplied mercies be showered on you!

"My cup runneth over," His grace so abounds,
That fullest enjoyment in Jesus is found.
"The Lord is my portion," this may your soul say,
And you will be happy each step of the way.

~ Lois Beckwith
The Lord's Prayer
Our Father, who art in heaven,
Hallowed be thy Name.
Thy Kingdom come.
Thy will be done, On earth as it is in heaven.
Give us this day our daily bread.
And forgive us our trespasses,
As we forgive those who trespass against us.
And lead us not into temptation,
But deliver us from evil.
For thine is the kingdom,
The power, and the glory,
For ever and ever.
Amen
Christian Poem: The Weaver
My life is but a weaving,
Between the Lord and me.
I cannot choose the colors,
He worketh steadily.

Oft times He weaveth sorrow,
And I in foolish pride,
Forget he sees the upper,
And I, the underside.

The dark threads are as needful,
In the weaver's skillful hand,
As the threads of gold and silver
In the pattern He has planned.

Not 'til the loom is silent
And the shuttles cease to fly.
Shall God unroll the canvas
And explain the reasons why.
~ Author Unknown
I Take Your Hand Sweet Jesus
When my world falls down around me
And the ground is sinking sand
When peace can't be found on this earth
I reach out for your hand

When your hand wraps 'round my own
A strength pours from your soul
It brings me to a quiet calm
Til once again I'm whole

A peace beyond all reason
A rest there in your touch
Something in your quiet words
My heart yearns for so much...

If I but rest my worries
Upon your shoulder there
Strength that pours forth from your soul
Will wash away each care.

Like a cool sweet taste of water
For a tired thirsty man
My heart finds peace, my soul is calm
When I reach out for your hand.
Rise & Shine
Awake my child, embrace the day,
for I've blessed you with a chance...
to choose to spend it joyfully
through every circumstance.

If you could see YOU through my eyes
you'd never feel alone...
or lost, or sad, or less than great,
for your strength is not your own.
I offer you My Spirit,
so don't let it waste away.
I pray that you'll accept My gift
and grow closer every day.
Now Rise & Shine!
And guard your thoughts
by keeping them on Me.
I'm giving you what you need today,
though you may not always see.
So ask Me child, for what you need,
I'm just a prayer away.
I bless you & I send My love,
on this ordinary day!
Christian Poem: Hang It On The Cross
If you have a secret sorrow,
a burden or a loss,
An aching need for healing...
Hang it on the Cross.
If worry steals your sleep
and makes you turn and toss,
If your heart is feeling heavy...
Hang it on the Cross.
Every obstacle to faith
or doubt you come across,
Every prayer unanswered...
Hang it on the Cross.
For Christ has borne
our brokenness
and dearly paid the cost
To turn our trials to triumph...
Hanging on the Cross
Christian Prayer: A Child's Prayer
Heavenly Father, are you really there?
And do you hear and answer every child's prayer?
Some say that heaven is far away
But I feel it close around me as I pray
Heavenly Father, I remember now
Something that Jesus told disciples long ago
Suffer the children to come to me
Father, in prayer I'm coming now to Thee.

Pray, he is there;
Speak, he is listening.
You are His child;
His love now surrounds you
He hears your prayer
He loves the children.
Of such is the kingdom, the kingdom of heaven.
~ Janice Kapp Perry
Christian Poem: Jesu
Jesu is in my heart, his sacred name
Is deeply carved there : but th'other week
A great affliction broke the little frame,
Ev'n all to pieces: which I went to seek:
And first I found the corner, where was J,
After, where ES, and next where U was graved.
When I had got these parcels, instantly
I sat me down to spell them, and perceived
That to my broken heart he was I ease you,
And to my whole is Jesu.
By George Herbert
ONE
One tree can start a forest;
One smile can begin a friendship;
One hand can lift a soul;
One word can frame the goal;
One candle can wipe out darkness;
One laugh can conquer gloom;
One hope can raise your spirits;
One touch can show you care;
One life can make a difference,
be that one today.
Christian Christmas Poems
Why do the bells of Christmas ring?
Why do the little children sing?

Once a lovely shining star,
Seen by shepherds from afar,
Gently moved until its light,
Made a manger's cradle bright.

There the darling baby lay,
Pillowed soft upon the hay;
And its mother sung and smiled:
"This is Christ, the holy Child!"

Therefore bells for Christmas ring,
Therefore little children sing.
The Christmas Story
Once upon a time,
A long, long time ago.
Begins the story of baby,
That most of you should know.

His daddy's name was Joseph,
And Mary was his Mom,
This babe was very special
He was God's only Son.

Some angels came from heaven,
And they began to sing.
To the shepherds in the fields below,
"Glad tidings do we bring!"

A bright star lit heavens,
To light the magi's way,
To the baby in the manger
Who was born on Christmas day.

And all who gathered round Him,
Rejoiced and praised His birth.
For the babe, the King, named Jesus,
Is our Saviour here on earth!
~ Leanne Guenther
Religious Inspirational Poem
With faith in your heart
There is nothing you cannot do
With faith in your heart
You know you'll get through
With faith in your heart
You know you are strong
With faith in your heart
You know you can go on
~ John F. Connor
People hurt you,
God will heal you.
People humiliate you,
God will magnify you.
People judge you,
God will justify you.
LORD
Enlighten what's dark in me,
Strengthen what's weak in me,
Mend what's broken in me,
Bind what's bruised in me,
Heal what's sick in me,
And lastly,
Revive whatever peace and love
has died in me.
Amen
Dear God,
Bless me with:
Ears that can hear your voice,
A mind that understands your direction,
Eyes that see your vision,
Hands that will do your work,
A mouth that will speak your word,
Arms that will reach out and help,
and feet that will walk by faith.
Amen
Another favourite of mine is
Make Me a Channel of Your Peace,
by St Francis of Assisi.
Of course, many of the old hymns are also poetry, written to encourage and inspire.
In addition, much of the book of Psalms was written in poetic form, to help us understand how to speak to God,
especially in difficult times.
Popular Bible Quotes
I can do all things through Christ who strengthens me.
In his heart a man plans his course but the Lord determines his steps. ~ Proverbs 16:9
Listen for God's voice in everything you do and everywhere you go; He's the one that will keep you on track.
~ Proverbs 3:6
God has sent His only begotten Son into the world, that we might live through Him. ~ John 4:9
And we know that in all things God works for the good of those who love him, who have been called according to His purpose. ~ Romans 8:28
Trust in the LORD with all thine heart; and lean not unto thine own understanding. ~ Proverbs 3:5
Yea, though I walk through the valley of the shadow of death, I will fear no evil: for thou art with me; thy rod and thy staff they comfort me.. ~ Psalms 23:4
Do you have any suggestions or additions to this page?
please
submit your favourite poem
about christian love.
Click here for other
Christian inspirational Poems.
For some great Christain sites, visit our
links
page.
For some original poetry about faith, email
lyricsbylucas@sbcglobal.net
.
Thanks for visiting
Christian Poems
.
Christian Poems, Other Great Christian Sites
Church Management Software
- for your church office, software to ease everyday tasks.
Father's Day Prayer & Blessing
Friendship prayer
Footprints in the Sand Poem
Mother's Day Prayer & Blessing
Hope Books
- Free Bibles and faith-filled books for prisoners
Christian Book
- Christianbook.com offers an array of quality bibles, from family bibles, children's bibles to discount bibles for church or congregational needs and special ministeries. Personalized engraved bibles and gifts. Teen magazines and bibles.